PEN America
Client Case Study
---
We've worked on a variety of projects with PEN America, the largest of the PEN International centers, since early 2014. Initially brought on to manage crises, we took over development on their Drupal site and helped guide strategy in the evolution from a centralized site that tried to do too much to a more fail-resistant, decentralized model based on WordPress for content management and custom Rails applications for dedicated projects, such as membership renewal and an API based media Archive search tool.

Working with Medium Rare has never felt like working with "vendors." From the beginning it's been a relationship where we're all in the trenches together. They've spent the necessary time to get to know our processes inside and out, which has helped us solve complicated problems across all areas of the organization. The best part–they've worked with our limited resources to alway deliver above and beyond.

-Antonio Aiello, PEN America Content Director and Website Editor
In our time working together, we've:
Developed Flyleaf Creative's designs for the award winning site for the First Editions/Second Thoughts auction that raised nearly $1 million for PEN.
Created a Twitter projection display for their annual gala event which has since turned into our TwitterStream product.
Stabilized the failing Drupal website, updating old core, contrib and custom modules, pulling apart old "patched" code approach and reinstating Drupal best practices for updates.
Reskinned the site based on Grey Box Creative's branding and design.
Designed the mobile responsive interface for the main website.
Migrated the site from Drupal to a more stable and streamlined WordPress site, separating membership and events ecommerce into distinct applications.
Worked again with Flyleaf Creative to develop the PEN Archive to showcase 50+ years of audio and video material in a searchable, metadata rich API based web application.
Consolidated PEN's web hosting infrastructure, reducing monthly spending by over $1000/mo.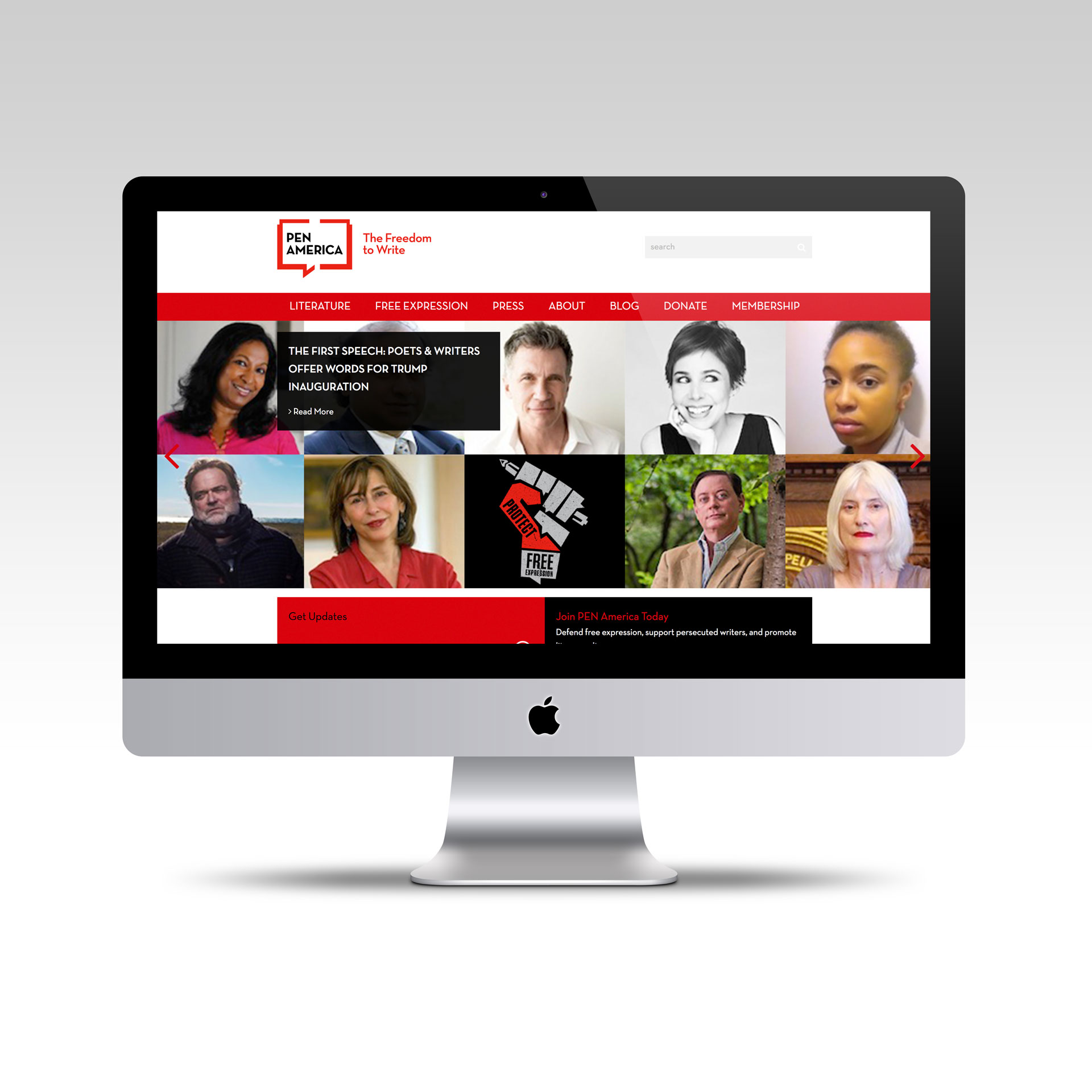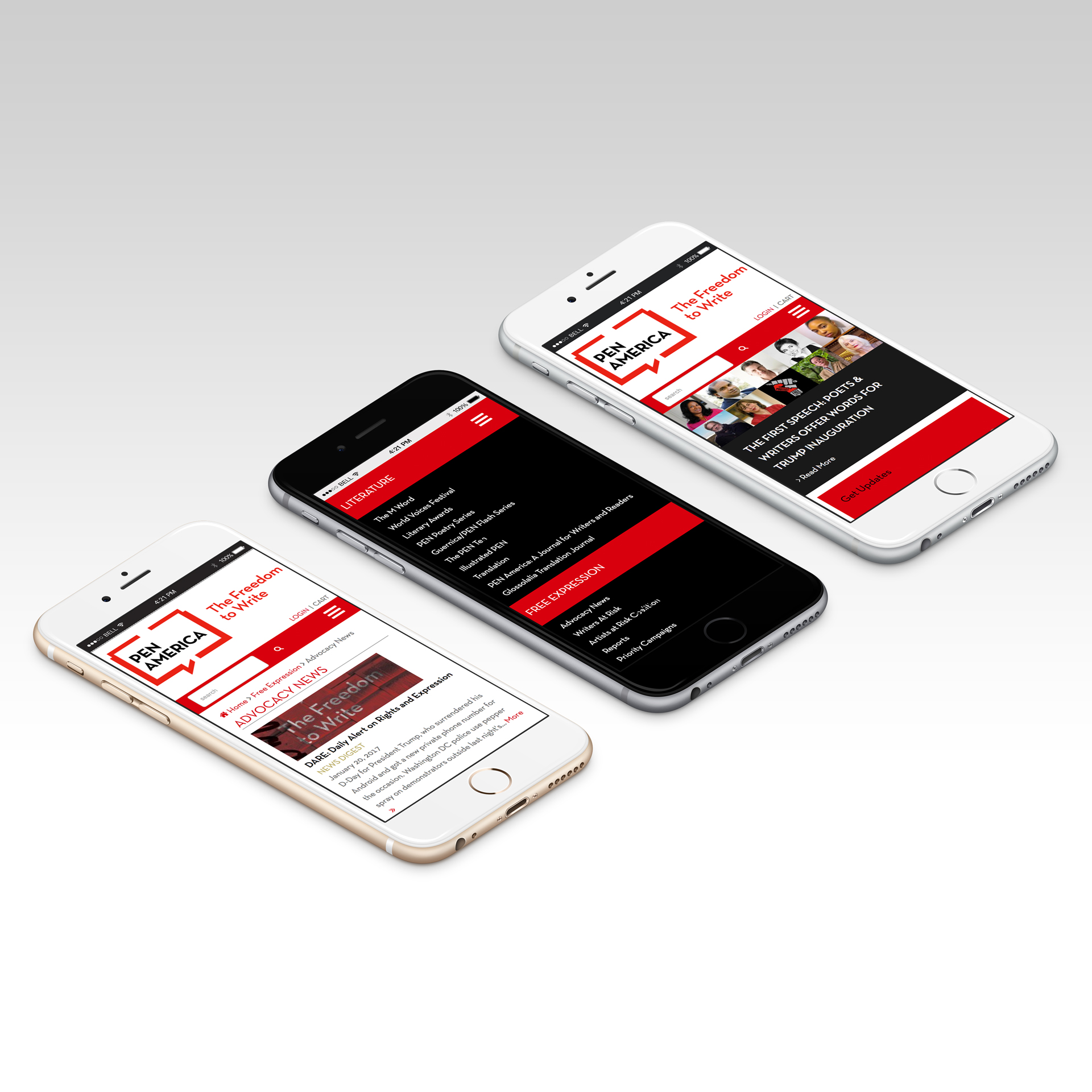 Our relationship with PEN has been a great exercise in working over a long period to understand and serve the needs of the organization and helping to deliver tailored solutions to their unique problems. Our work has run the gamut of mobile design, user experience design, back-end reporting, payment gateway troubleshooting, promotional marketing design and content management consultation and development. We've worked on normal marketing, operations infrastructure, fundraising promotions and a finite humanities grant based project. PEN has been a great partner, and we look forward to continuing our work together for a long time to come.