Flyleaf Creative/Rosanne Cash
Client Case Study
---
We've worked closely with our friends at Flyleaf Creative for since the early 2000's. In that time, we've had the opportunity to produce dozens of great projects together, but one that's always near to our heart is Rosanne Cash's website. We've gone through several revisions over the years, including inheriting the project from a former developer and having to learn the Expression Engine CMS on the fly, doing a test run on Squarespace (spoiler alert: didn't last long), and the current WordPress version.
Flyleaf's designs are always fun to work on. We've got a longstanding working relationship where we start collaborating very early in a project, comparing design concepts against budgets, reality checking user interface ideas and streamlining user experience. Our work together embodies the old joke:
Q: How many art directors does it take to change a lightbulb?
A: …does it have to be a lightbulb?
The collaboration process pushes both of us to explore new ideas and ways of solving problems.
Tom Keenoy and his colleagues at Medium Rare Interactive have augmented our team at Flyleaf by providing highly inventive online technical expertise for all of our web clients since 2001. Medium Rare brings more than just code to the table: they understand the design process and therefore provide a much broader set of skills to each project, allowing for true collaboration.
-Anita Merk
Principal, Flyleaf Creative

The latest round of design involved upgrading the site to include mobile responsiveness. Flyleaf provided desktop designs and trusted us to adapt the look and feel to the mobile experience.
Going from a desktop design to a mobile design isn't always an intuitive process. Most web designers have spent many years doing desktop designs, since that was website design for over 20 years, but until a couple of years ago the mobile experience was an afterthought. As early adopters of responsive design techniques, we've been able to help our design agency clients with the transition.

–Yosuke Hasumi, Developer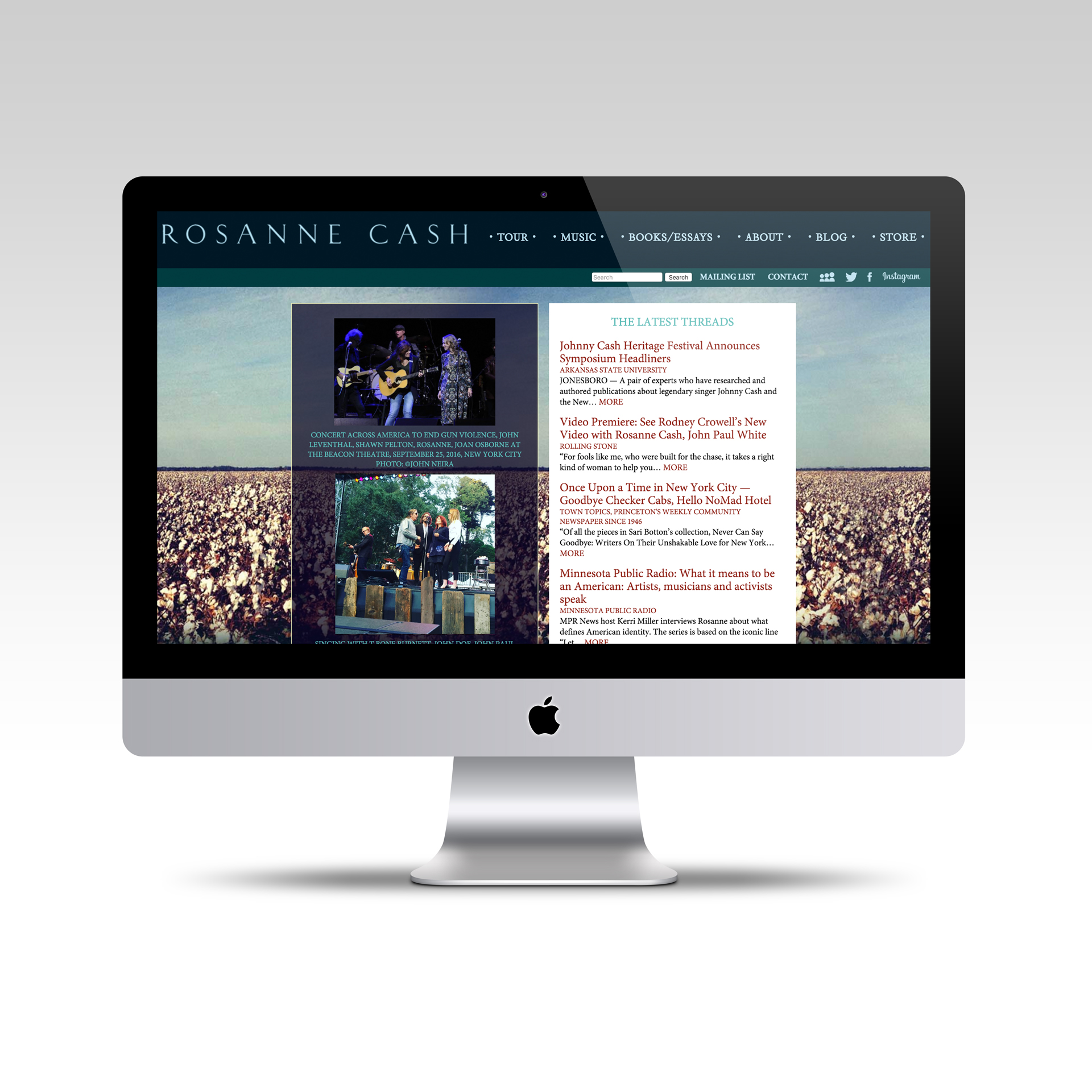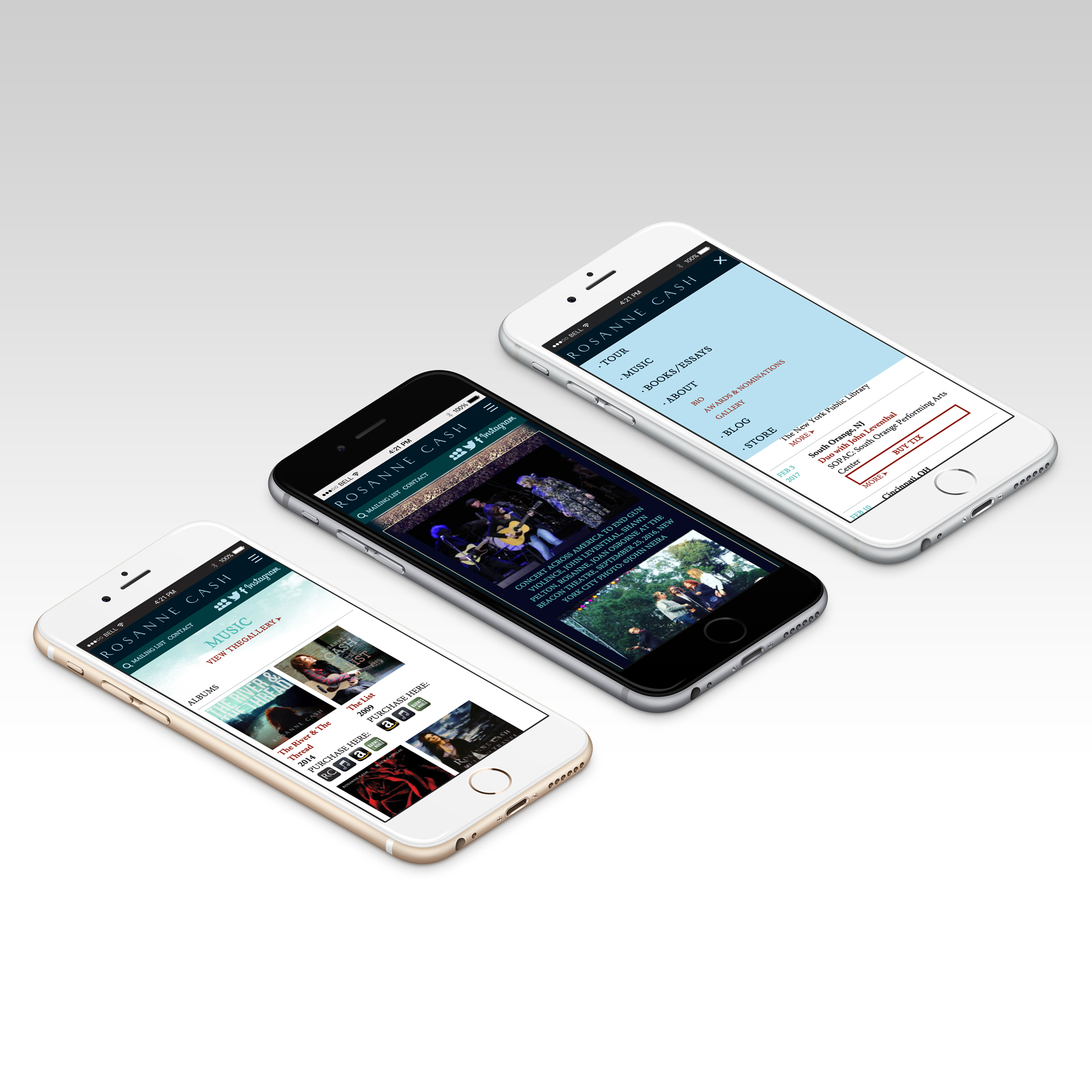 Rosanne has been fortunate to receive numerous awards and nominations for her work over the last few years, and is a prolific artist. One of the challenges with this site has been to make it easy for Flyleaf to make announcements with short notice. Awards, nominations, events, record releases, book releases, etc. all need to be broadcast quickly an efficiently. We've set up a flexible overlay on the home page to get those announcements out with minimal fuss by the Flyteam.
Check out the other work we've done with Flyleaf. If you're a designer or agency looking to partner with a development studio, give us a holler as well!